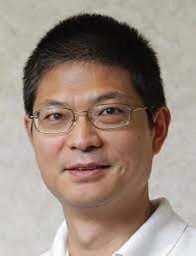 Prof. Chris Mi
IEEE Fellow
San Diego State University, USA
Biography: Chunting Chris Mi (Fellow, IEEE) received the B.S.E.E. and M.S.E.E. degrees in electrical engineering from Northwestern Polytechnical University, Xi'an, China, in 1985 and 1988, respectively, and the Ph.D. degree in electrical engineering from the University of Toronto, Toronto, ON, Canada, in 2001.,He is currently a Professor and the Chair of Electrical and Computer Engineering at San Diego State University, San Diego, CA, USA, and an Adjunct Professor of electrical and computer Engineering with the University of California at San Diego, La Jolla, CA, USA. He is also the Director of the Department of Energy (DOE)—funded by the Graduate Automotive Technology Education (GATE) Center for Electric Drive Transportation, San Diego State University. Prior to joining SDSU, he was with the University of Michigan, Dearborn, MI, USA, from 2001 to 2015, and General Electric Company from 2000 to 2002. His research interests include electric drives, power electronics, electric machines, electrical and hybrid vehicles, wireless power transfer, and power electronics.,Dr. Mi Is A Fellow Of The Sae. He Was A Recipient Of The Distinguished Teaching Award And The Distinguished Research Award Of The University Of Michigan Dearborn. He Was A Recipient Of The 2007 Ieee Region 4 "Outstanding Engineer Award,"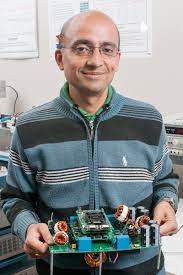 Prof. Sudip K. Mazumder
IEEE Fellow
University of Illinois, USA
Biography: Sudip K. Mazumder (Fellow, IEEE) received the Ph.D. degree in electrical and computer engineering from Virginia Tech, Blacksburg, VA, USA, in 2001. He has been a Professor with the University of Illinois Chicago (UIC), Chicago, IL, USA, since 2001. He has been the President of Next Watt LLC, Hoffman Estates, IL, USA, since 2008. He has around 30 years of professional experience and has held research and development and design positions in leading industrial organizations and has served as a Technical Consultant for several industries.,He has developed novel multi-scale methodologies for controlling power-electronic systems and networks at wide-narrow-bandgap semiconductor device level resulting in a plurality of practical applications. He has also made multiple novel contributions to the areas of high-frequency-link power electronics including hybrid modulation and differential-mode-converter topology and optically controlled power semiconductor devices and power electronics. He has published more than 250 refereed papers, delivered over 110 keynote/plenary/distinguished/invited presentations, and received 55 sponsored research studies since joining UIC.,He served as a Distinguished Lecturer for the IEEE Power Electronics Society (2016-2019) and since 2021, he has been serving as a Regional Distinguished Lecturer for the IEEE Power Electronics Society for the US region.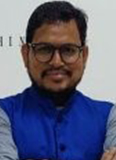 Prof. Brij B. Gupta
IEEE Senior Member
Indian Institute of Technology, India
Biography: Birij B. Gupta (Senior Member, IEEE) received the Ph.D. degree in information and cyber security from the Indian Institute of Technology Roorkee, Roorkee, India.,In 2009, he was selected for Canadian Commonwealth Scholarship awarded by Government of Canada. He has published more than 300 research papers in International Journals and Conferences of high repute. He is also working as a principal investigator of various R&D projects. His biography was selected and published in the 30th Edition of Marquis Who's Who in the World, 2012. His research interest includes information security, cyber security, cloud computing, Web security, intrusion detection, and phishing.,Dr. Gupta received the Young Faculty Research Fellowship Award from MeitY, Government of India in 2017. He is serving as an Associate Editor for IEEE Access and International Journal of Instrumentation and Control Systems (Inderscience) and an Executive Editor of International Journal of Internet of Things and Cyber-Assurance (Inderscience).